Pharm Access Foundation (2016- 2018)
What is Safe care?
Safe care was founded in 2011 by Pharm Access, JCI and COHSASA to help fill the gap in the African Health Care system relating to the quality of healthcare.
Through a set of internationally (ISQua), recognized quality standards and a step-by-step improvement path, it offers positive incentives for healthcare providers to move upwards in Clinical and business performance. Safe Care is operating in Kenya, Ghana, Nigeria, Tanzania, Namibia and Uganda.
Safe Care was established to support both public and private healthcare facilities to go through a stepwise quality improvement program to deliver safe and quality secured care to their patients.
Safe Care introduces standards that enable healthcare facilities to measure and improve the quality, safety and efficiency of their services. According to Khama Rhogo, Head of the World Bank Group's, Health in Africa Initiative, Safe care standards generate a market for health care quality improvement and improve access to care for millions of people in the informal sector in Kenya.
The Safe Care standards are accredited by the International Society for Quality in Healthcare (ISQua), a global leader in quality improvement.
In Uganda, Safe Care started in March 2016 with support from USAID's Support for International Family Planning Organizations (SIFPO) 2 project implemented by Population Services International (PSI). A total of 47 Profam network private facilities were selected across the country, and as of September 2016, all the selected facilities had been successfully enrolled under Safe Care. UHF works in partnership with PSI and has a team of two Quality Officers (Lule Samuel and Joram Tukamuhabwa).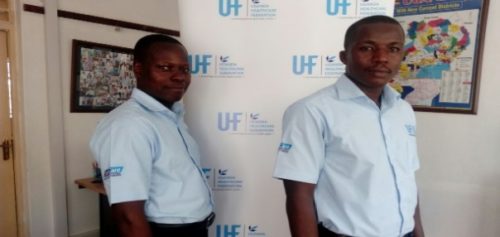 What does a quality improvement plan contain?
The Quality improvement plan is a detailed, and all-embracing healthcare facility work plan for the facility's Clinical and non-quality improvement activities. It includes essential information on how the healthcare facility will deploy, and review quality throughout the facility.
The Quality improvement plan is developed depending on scores from the assessment. It will highlight areas that require improvement. Selection of activities to be included depends on how critical they are in the provision of quality health services. The activities included in the Quality improvement plan are to be addressed within a period of one year and each of these activities have individual due dates and responsible persons.
How will the QIP benefit the participating facilities?
It allows facilities to accept that they have areas that require improvement
Facilities will be able to see the existing gaps in service delivery
It allows facilities to prioritize allocation of resources
Facilities will be able to address the known and unknown gaps in service delivery
Facilities receive Safecare certification
A holistic approach is used to address gaps in service delivery
It allows facilities to explore innovative ways toward step by step quality improvement process
What kind of support do facilities using Safe Care get to improve Quality?
Facilities receive training/mentoring in business skills.
Facilities can easily receive medical credit funding.
Facilities can have easy access to standardized SOP's.
Facilities benefit from Peer to peer learning (exchange visits/ ideas among participating facilities).
Marketing of Participating facilities is done, UHF website, newsletters and publications.
Specified Technical assistance/ Supervision towards a step by step quality improvement process is rendered.
What change will Safe Care facility owners see in their businesses?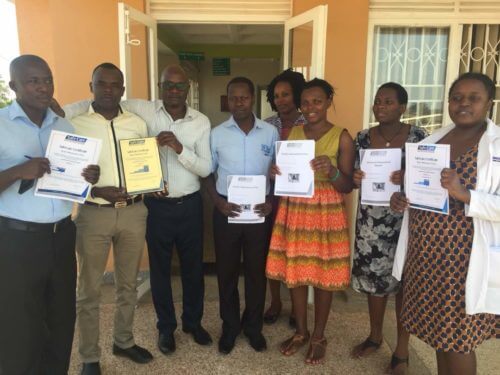 Depending on the gaps identified in each service delivery element of the healthcare/business, facility owners will see changes such as improved medication management, improved record keeping, client satisfaction, improved diagnostic procedures, improved facility management and service, Increased utilization of services in the long run.
What are the steps and how long does it take from showing interest in getting a quality improvement plan?
After the facility has shown interest in Using Safe care as a model for quality improvement, a Memorandum of understanding is signed. This is a legal document that describes the different parties involved and their respective responsibilities.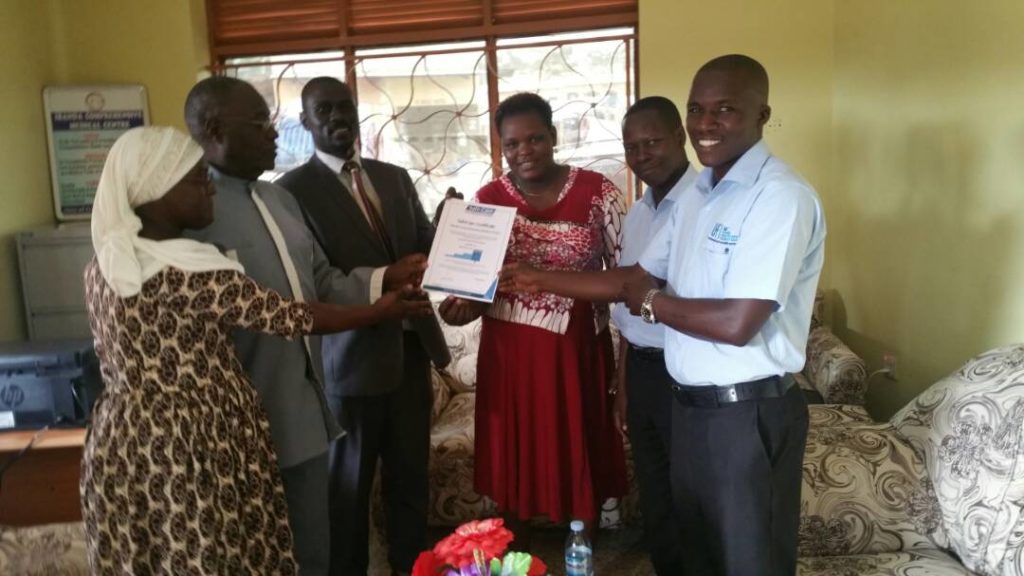 Procedure:
A situation analysis of the facility is carried out one to two weeks prior to the date of assessment. This is basically general background information of the facility. It has four section and these include;
Facility Information, Access to care, Clinical Activities/Services and Personel/ Vacancies.
A detailed facility assessment is carried out for the whole day.
Data is then entered into an AfriDB system. This is an online database where the information from the situation analysis and assessment is entered. This system helps in quality data checks, analysis of data and development of Quality Improvement Plans.
The entered assessment is reviewed and later approved by the quality managers.
A QIP is then developed by the assessors, reviewed and approved by the quality managers.
Finally, the QIP is then shared by the facility.
Note:
The process from the date of assessment up to the date when the QIP is shared with the facility takes about two to three weeks.
Why is safe care different from others quality improvement tools?
Safe care is different from other quality improvement tools in the following ways.
SNo.
Safe Care
Other Quality Improvement Tools.
1
Safe care requires an independent assessor
Assessments may be done by facility staff.
2
Safe care assessments are done annually
Other tools are employed depending on the frequency required, daily, monthly, annually.
3
Each Safe care assessments undergoes a review and approval process by two independent quality managers.
Others tools require external supervisors who carry out quality checks as required.
4
Safe care assessments lead to the development of yearly quality improvement plans which are reviewed and approved.
Other tools lead to a group discussion of areas for improvement before the next assessment.
5
Situation Analysis of the facility is done prior to an assessment, this provides baseline information.
Other tools may not necessarily require a situation analysis prior to the assessment.
6
The Safecare scoring is which is much more detailed as it provides a variety of scores such as: Fully Compliant (FC): Everything is in place as required. Partially Compliant (PC): Part of the required things is in place.Not Compliant (NC): Nothing is in place.Not Applicable (NA): Service is not offered.
The scoring system of other tools may not necessarily be detailed. May have only two categories that are YES or NO.
7
SafeCare standards are accredited by the International Society for Quality in Healthcare (ISQua), a global leader in quality improvement.
Other tools address less or more than 13 service delivery areas, however, these are not internationally accredited.

Other tools are custom-made in Uganda to support MOH and other implementing partners to improve the quality of healthcare serves.
8
SafeCare has standard levels achieved after the assessment (1,2,3,4 &5)
Other tools basically give an overall percentage score of the facility.
9
SafeCare assesses the holistic view of the Health Care facility.
Other tools assess a certain section of the healthcare facility such as Maternal and Child Health.