Dr. Ian Clarke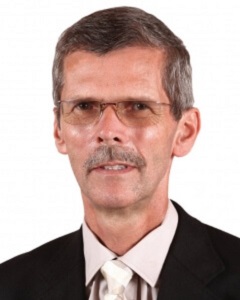 Chairman BOT
Dr. Ian Clarke (Chairman BOT) is the founder and Chairman of International Medical Group (IMG), a Private healthcare organization in Uganda, encompassing a one hundred bed hospital, Medical Insurance Company, a Health Science University, a non-profit foundation and a network of Primary care clinics.
IMG has been built from the ground up, having been started as a clinic sixteen years present-day resent day level as the leading private healthcare provider in Uganda and employing seven hundred staff. The ethos of IMG has been to build capacity among Ugandans. International Health Science University has 1500 students studying Bachelors and Masters level in the fields of Nursing, Health Management, Clinical Medicine, Family medicine, Laboratory Science and Public Health.Clarke isIan
Clarke is an Irish Ugandan who first came to Uganda as a medical Missionary twenty seven years ago. In 2010, Dr Clarke ran for the post of Mayor of Makindye Division Urban council (one of the five Divisions of Kampala City.) He was elected by in March 2011 as the first white politician in Uganda. His Division is mainly residential with 460,000 people, including a high percentage of slum dwellers. He fights bureaucracy, Petty politics and focuses on results – even if it is getting the potholes fixed!
He has written 3 books
How deep is This Pothole?
The man with the key has gone.
Smart culture guide to Uganda.
He is the Chairman of Uganda Healthcare Federation, an umbrella body representing the Private Health sector and board member of the Private Sector Foundation Uganda.
Qualifications
MB BCH BAO, Queens University Belfast, 1976
Dip. Tropical Medicine, Liverpool School of Tropical Medicine, 1987
Masters in Public Health for Developing countries (MSc. Public Health and DLSHTM), 1994
Mr. Saul Sseremba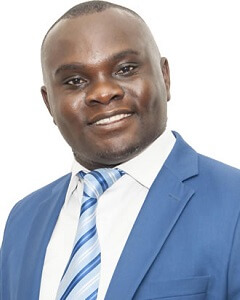 Board Member
---
Mr Saul Sseremba is the Chief Executive Officer of The Insurance Institute of Uganda, an accomplished academic, trainer and consultant with over 15 years of consulting and teaching at various tertiary institutions. A holder of a Masters of Science in Finance and accounting, Postgraduate Diploma in Microfinance, a Bachelors of Business administration of Makerere University with vast experience in finance, Insurance, marketing, education management, financial analysis among others
Mr. Nevin Bradford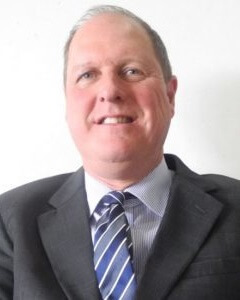 Board Member
---
Mr. Nevin Bradford was appointed Chief Executive Officer, Cipla Quality Chemical Industries Limited, on 26th November 2013. He also doubles as an Executive Director. A graduate of Cambridge University, Nevin has over 30 years' experience in the pharmaceutical industry cutting across consumer health, personal care, branded and generic products. His career profile spans across a range of senior sales, marketing and general management positions in both multinational and generic pharmaceutical companies in Russia, Indonesia, Saudi Arabia, Africa, China, and Europe.
Ms. Robinah Kaitiritimba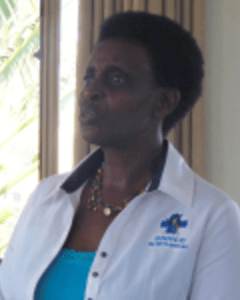 Board Member
---
Robinah is the Executive Director of UNHCO, she has vast experience in the right to health and the Rights Based Approach (RBA) in Uganda and has worked in the health sector for over 15 years. She is a WHO patient safety champion, a member of institutional review boards of Makerere University School of Public Health and Uganda National Council for Science and Technology. She represents civil society at the highest policy and decision making organ in the health sector – Health Policy Advisory Committee (HPAC).
Dr Joseph Okia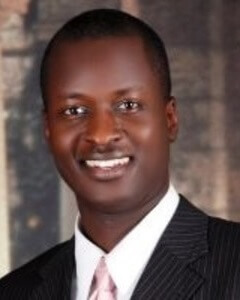 Board Member
---
Dr Joseph Okia is the chairman of finance and development at Uganda Medical Association and the head of critical care/ intensive care at Nakasero Hospital. He has a Bachelor Degree in Medicine and Surgery and a Masters of Medicine Degree in Internal Medicine from Makerere University. Among his achievements is an award by Makerere University and the prestigious Joint Annual Scientific Conference for his groundbreaking research aimed at reducing the time it takes for patients to access emergency services.
Ms. Judy E Mugoya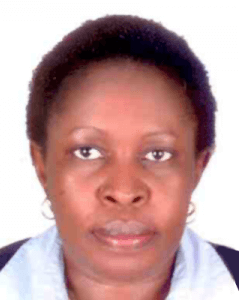 Board Member
---
Dr. M. Zeridah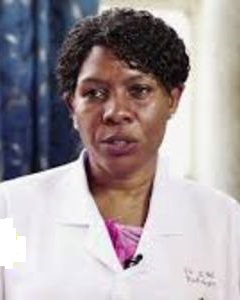 Board Member
---
Mr. Ben Assimwe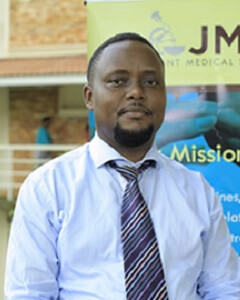 Board Member
---
Dr. L. M. Baiga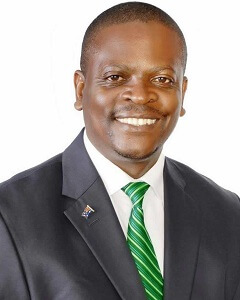 Board Member
---